This has been a VERY long week but I'm sure glad that it is coming to an end in such a dramatic fashion. Last night, Sept. 18, 2008, Camden Lee Thomas finally came into the world after his poor mom worked at it since TUESDAY!!
My brother Joe and his girlfriend, Amanda, are the proud parents of the 4th grandchild on our side and the first on hers. Yes, big surprise, yet another Thomas boy.... a little on the predictable side. But we kind of like him anyway, just saying.
Here he is: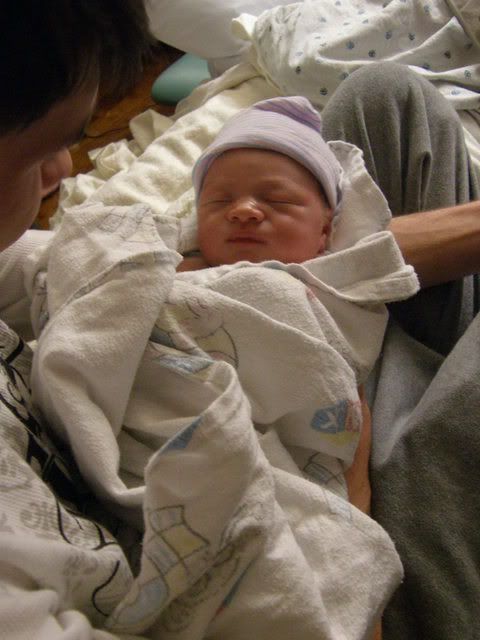 Camden Lee Thomas
son of Joe Thomas & Amanda Dusterhoft
9-18-08, 6:24 pm
7 lbs 4 oz, 20 inches long
Mom & Daddy are pretty excited if a little tired after all that work. Here's his first visit with mommy:
Daddy is a little giddy cause he's talking to his boy (keep in mind, by this time, we were ALL pretty loopy):
and maybe my favorite picture from the night - Daddy just mesmerized by the little boy in the warmer:
final closing shot of the youngest Thomas:
so.. everyone is happy and healthy and resting up a little bit before they come home this weekend.
Good Times.