Here in Minnesota, summer is defined as Memorial Day to Labor Day - no matter what the calendar tells you - and I'm sure it's that way elsewhere too. But the way the weather works here, odds are that Memorial Day weekend weather is going to be GORGEOUS and for outdoorsy folk here, there is nothing better than an extended weekend with a chance to play outside unhindered. Just about every town across the state has a ceremony or a parade to honor the locals who have been laid to rest there and the everyone goes off to be with family and friends for some grilling and fun in the sun.
Even better for me, my holiday weekend almost always involves my birthday as well. Sometimes I get folk together for a big picnic at the park to enjoy the grilling and games that are so common to the weekend. Other times, like this year, I prefer to just do a fun activity myself and keep things simple with no need for elaborate plans or coordination. It's taken almost 40 years to convince people of that! But this year was just a baseball game at the new Target Field with a friend and nothing more.. but it was so beautiful, it even felt like God was saying 'Happy Birthday' and I had to snap this shot of the city skyline at sunset from my seats in the park: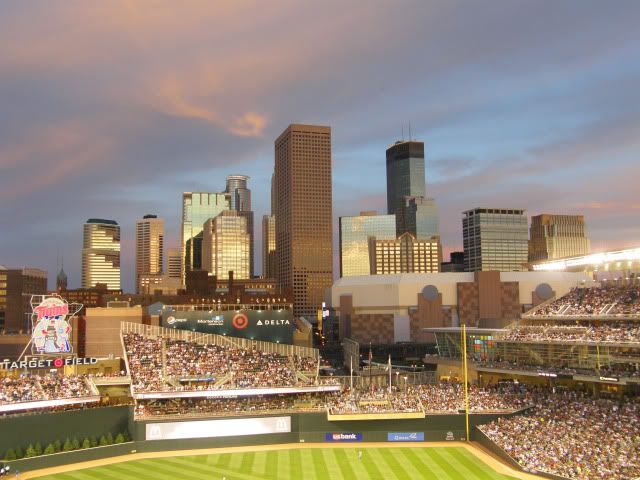 My Memorial Day was just about as classic as you can get without going to the cabin up north. I started in the morning watching one of my young brothers march with the high school marching band in a short parade and play patriotic music at the local cemetary. I spent my time walking amongst the crowd and taking a little time to reflect on why we were all there and the cost someone else paid for all the privileges I enjoy. Here's a few of the shots I got from the morning: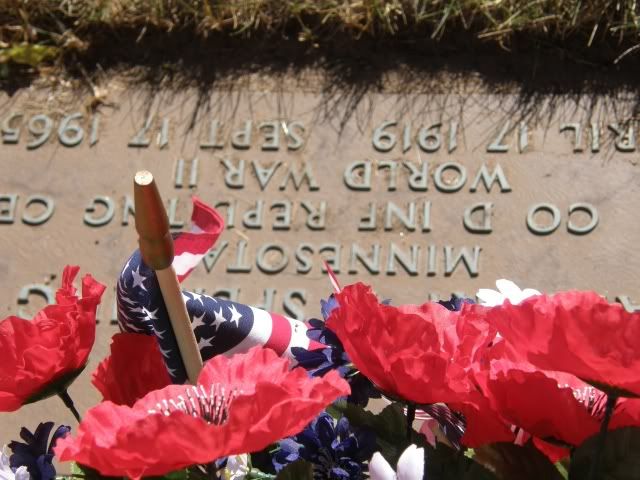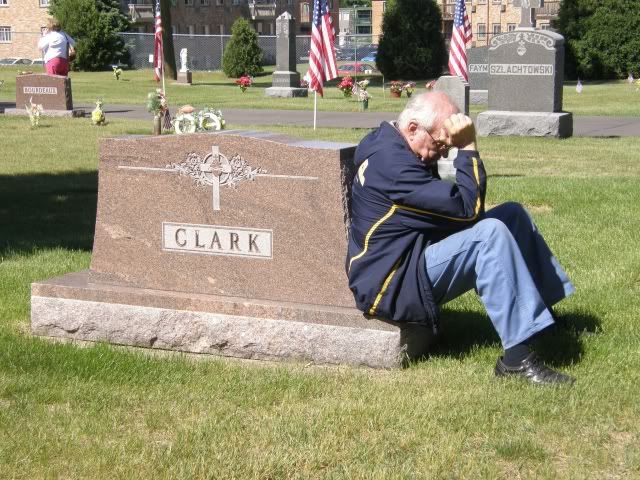 Then it was off to enjoy the freetime of the day. I had planned to bring along my camera and visit a local nature area that is walking distance from my house. I go there often and you never know what you will see - most notably great bird varieties. A few weeks ago, I walked there with my mom and in addition to several species of water fowl (one of which took a couple hours on the internet to identify) and song birds, we saw Bald Eagles, Osprey and other hawks circling overhead. It KILLED me that I didn't have my camera along that day. So the 13 yo budding photographer brother, Ben, and I hauled some gear along and went for a walk.
Who knew that predatory birds ALSO take Memorial Day off?? Nothing.. nada.. no ducks, no cranes, no egrets, no soaring wings in the sky. *sigh* We did find some very pretty wild flowers however.
We were a little bummed that we didn't get to try for the skyward shots on such a gorgeous day but we headed back to my parents' house for a little family meal. Drove into the driveway to find my mom all excited and dancing around her hanging baskets of flowers. A Swallowtail butterfly had decided to pop in for a visit and chose to hang out for awhile.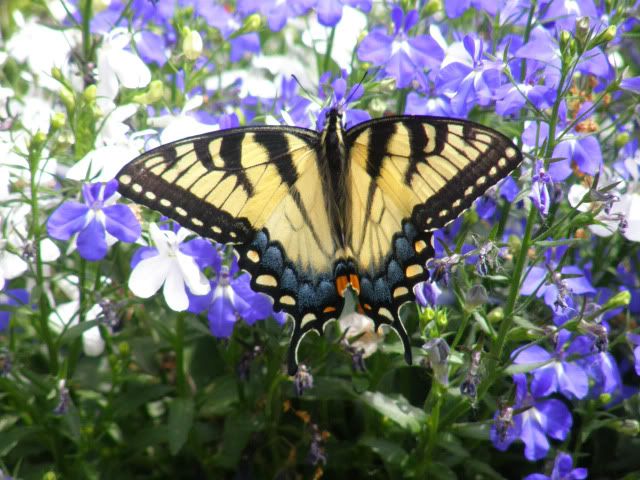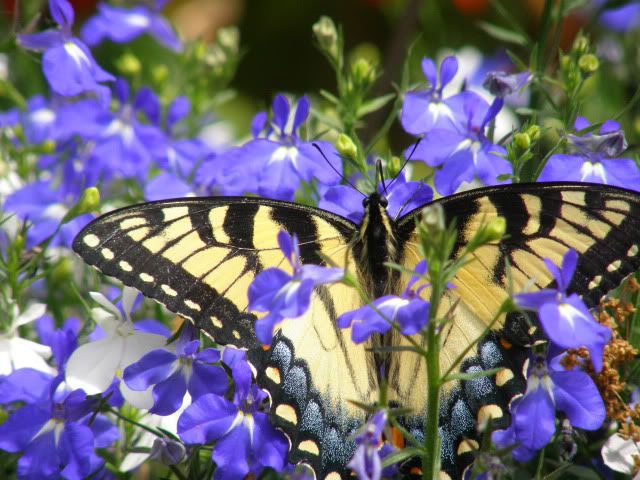 This one is slightly unusual because with the sun that day, I was able to get a picture of him with backlighting - and even shadows of the blossoms on his wings.
All in all, it was a WONDERFUL holiday weekend.