Hard to believe this isn't something I mention more often but I'm a baseball nut.... I gotta tell ya, the combination of being a photography addict and a baseball fan makes for a LOOOOOOT of baseball pictures sitting on my harddrive.
In honor of the MLB Season Opener (
WIN TWINS!
), I have decided to post some of my favorite pictures from games over the last few years. First note: I had to sort through literally THOUSANDS of pictures (and took the time to delete similar shots and organize them) to figure out what to post. Second note: amongst it's many other failings, the HHH Metrodome is actually a VERY difficult place to get good action shots due to the lighting. I have spent a lot of time playing with different settings on various days to get them as good as I can. That is something I will continue to learn about but I bet it's a ton easier to get spectacular shots when we are outdoors in Target Field!
To start things off, here are a couple of my favorite "action shots":
1) Brendan Harris, MI, getting hit by a pitch.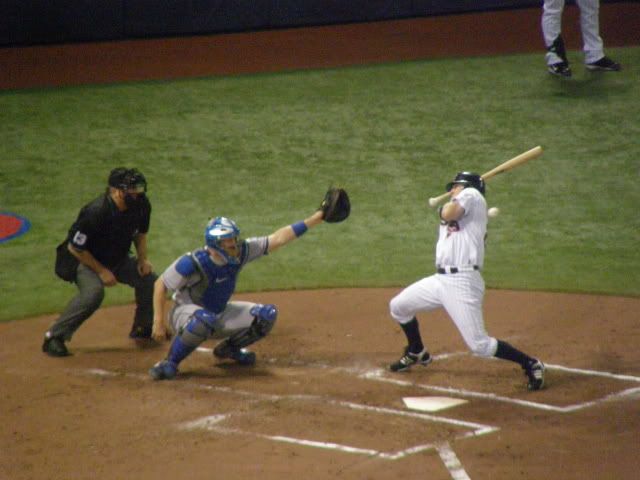 2) Alexi Casilla, 2B, doing what he does best - seemingly running without ever touching the ground.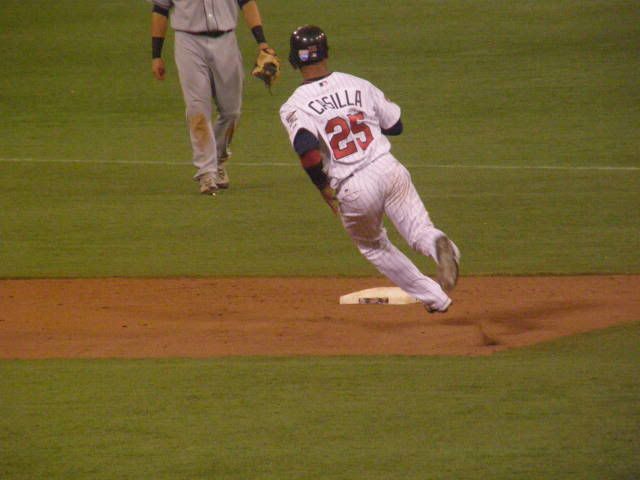 3) Nick Blackburn, P, warming up in the bullpen - can't wait to see him start tomorrow's game!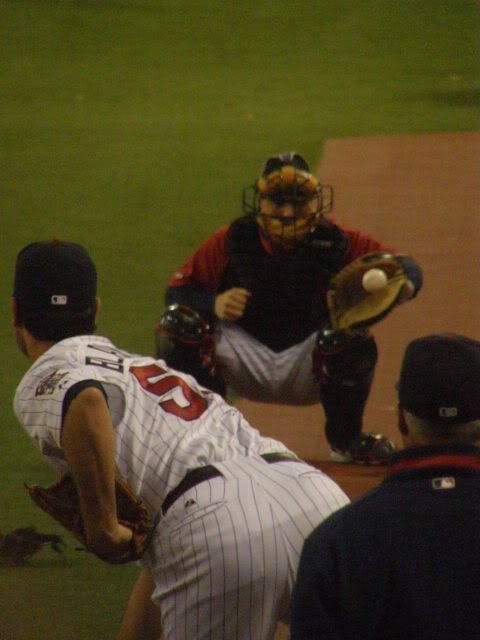 Here's a slideshow of a collection of more of my favorite pictures in general: