with guest photographer: Jonathan D. Thomas
Well... shockingly enough, a GIRL has been born into the Thomas gene pool!! Obviously, I am fond of pointing out that it does happen occasionally *raises hand* but it's hard to avoid the reality that it's a rare event despite birth being a pretty common one. But my brother, Jon, and his wife, Naomi, are now the parents of the first girl born to our family in nearly 36 years.
Elizabeth Jo Thomas
born: March 31, just before 9 pm.
Weight: 7 lbs 1 oz.
Length: 20.5 inches
She had a pretty big crowd waiting to greet her when she came into the world - but she better get used to it because her family is pretty darn big. I was glad to get just a few minutes with her myself.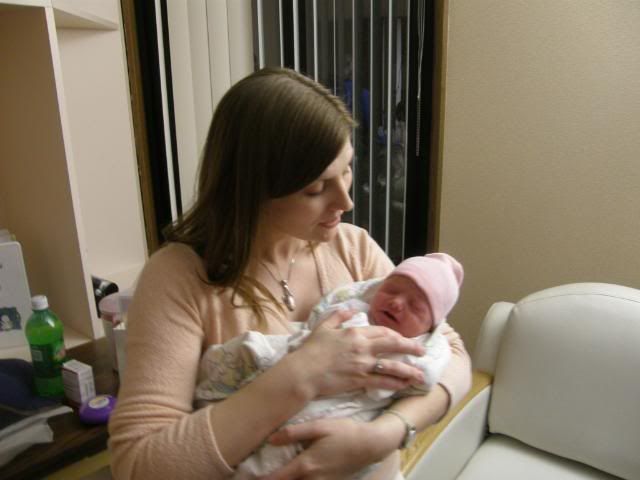 while Daddy used the video camera to record the majority of the day, once all the hard work and excitement was coming to a close, I gave him my camera and let him follow the little doll to the nursery for her first bath and such things.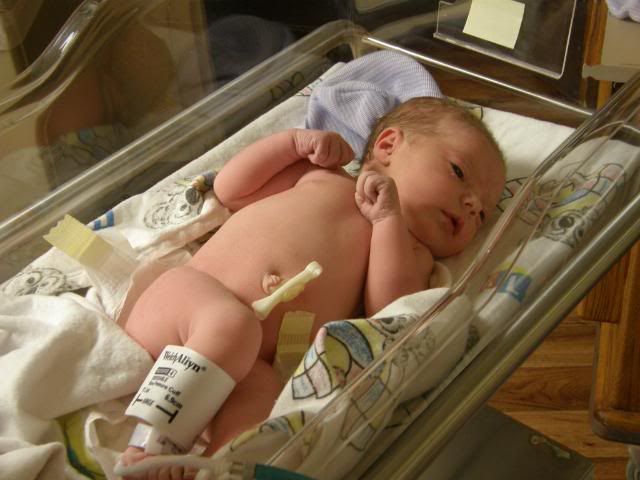 And just because it was so funny, I had to post this picture Daddy took while he was still trying to figure out his sister's fancy little camera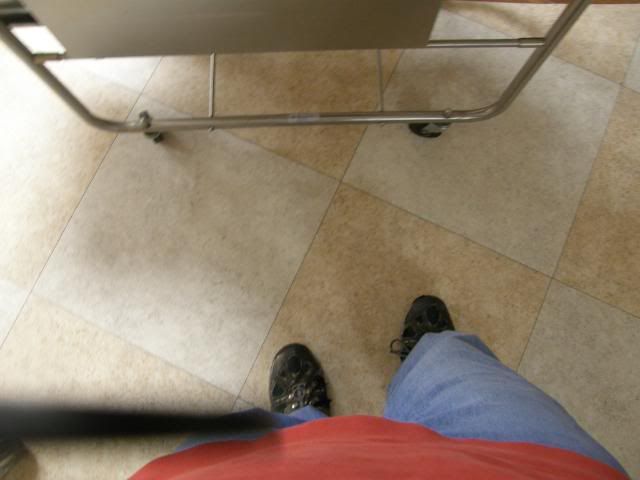 She really seems pretty calm about the whole thing after a bit but one of my favorite pictures that Jon got is this one where she's looking straight at him and kind of looks like she's thinking, "Daddy, what is that thing you have on your face?"
Luckily, it's QUITE obvious that she resembles her mother very strongly - including her extraordinarily large eyes. I'm sure that the Thomas genes will show up eventually - sadly, they always do - but for now, she's got her very pretty mommy's looks.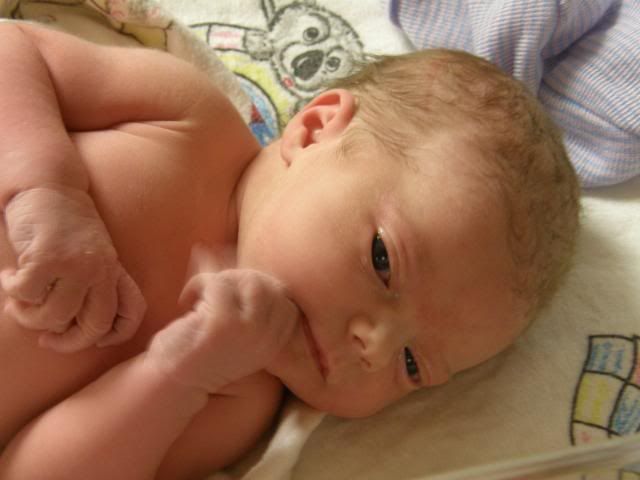 Of course, the nickname debate has begun in earnest already. Daddy has decided to call her LizardBreath. Yeah, he's not very nice. And it's going to be especially difficult considering the orginal "LizardBreath" (our 21 yo cousin) lives in the same house when she's not at school. Personally, I'm trying out LizaJo to see how well it sticks... And I think it is the nurses that Jon said are calling her EllieJo. That is nice too - we'll see what sticks.
ETA: it appears that EllieJo is definitely in the lead but a couple late entries have joined the fray, including EJ. We'll have to see how much of a tomboy vs girly girl she ends up being.