The assignment for week 6 was "Fences" which really had me looking at my surroundings in a different light. I admit that I don't normally NOTICE fences around me all that much unless they are ugly. You could get very deep and philosophical about a statement like that but let's just say that I started to notice the boundaries in my environment a LOT more.
I also went a pretty different direction in my choice of photo than I usually do in my photography. I think that is the point of the hunts so I let myself be a bit more creative. Even though I took some of the standard "cluttered, cuddly" or "artistically colored" shots that I usually do, I ended up going with a Black & White with a more industrial feel: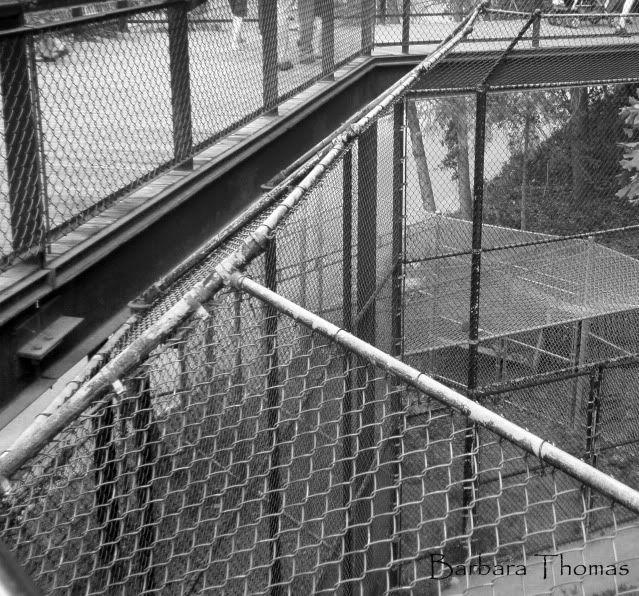 That's actually layers of fencing from a local zoo around the lion habitat. Kind of glad for all the fencing but it was remarkable that so many layers were necessary in one place.
Here's the extras that I didn't use: